WHAT WE'RE ALL ABOUT

Gravel Motor Garage where we build vehicles to your requirement, with an emphasis on quality, value and detail.
Gravel Motor Garage have a passion for all classic vehicles, from Hot Rods, Customs to Vintage, we will help deliver your dream.
Custom chassis engineering & fabrication.
Custom sheet metal work, rust & panel repairs.
Custom painting in our two spray booths.
Custom upholstery for your ride.
Gravel Motor Garage is associated with CerakoteNZ and Gravel Clothing and Gravel Threads Upholstery.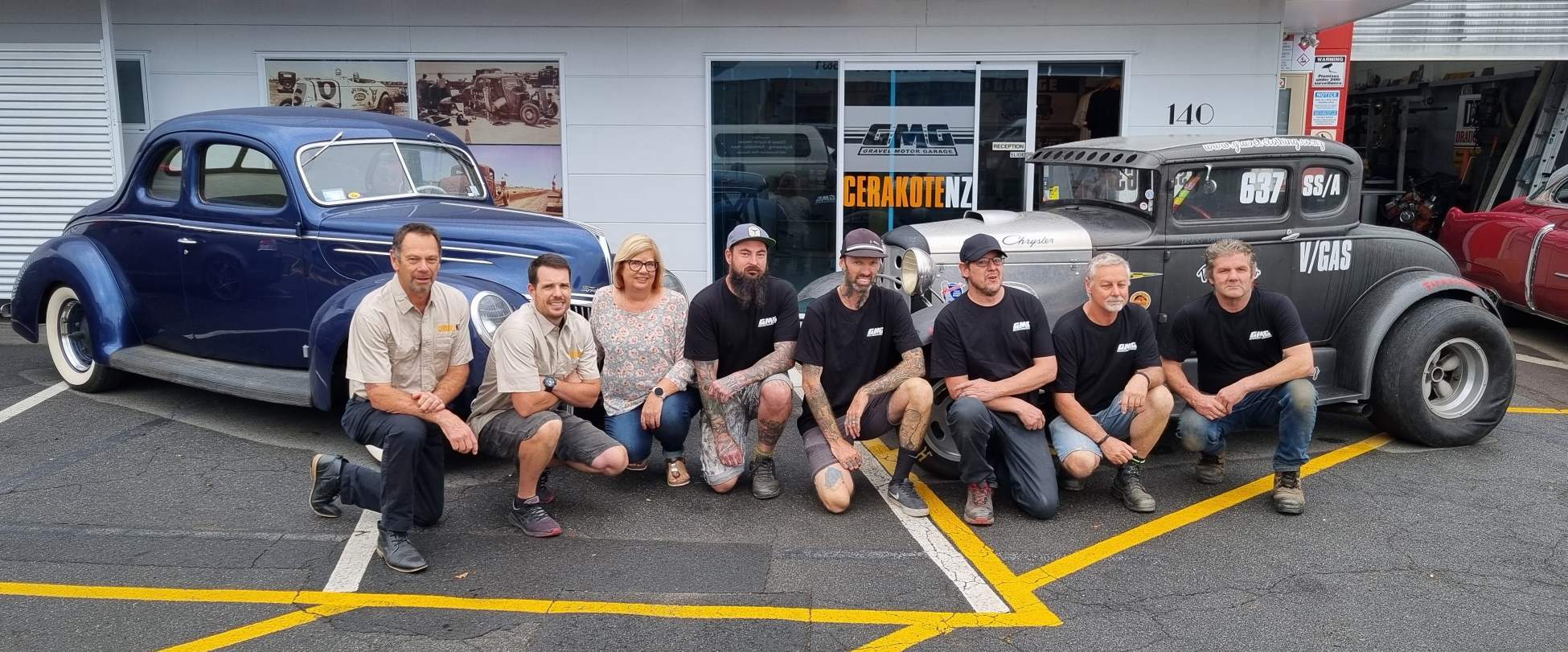 The talented team at GMG & CerakoteNZ
JOIN THE TEAM
Gravel Motor Garage are on the lookout for new staff members to come join the team. If you have passion and the vision to become part of our team contact us either by phone or send an email, more than a job it's a lifestyle.